Bringing you tasty treats since 1920
Variety and the best quality
The idea that Clemens Rump and Hubert Flerlage came up with almost 100 years ago is still the guiding principle behind our company today:
quality products at an affordable price for kids and grown-ups.
This is our foundation as we continue to define what RUF is all about. With both new and tried-and-tested products, we offer you, your family and friends desserts and baking products ideal for every household – from a quick breakfast porridge and baking mix with rainbow sprinkles for the kids to an instant cream dessert you can whip up with milk.
With our products, we want to help you whip up tasty creations in an instant.
When it comes to our recipes and the ingredients we use, we never compromise. We only use the highest-quality raw materials for our products and work closely with our suppliers when procuring raw materials.
Tracing our products
What began on a small scale when the company was first founded has now become a massive undertaking. Yet for us, the desire to trace raw materials and packaging resources has grown along with the company. For us, this means added certainty, allowing us to guarantee you the highest possible quality. Through close links with our suppliers, we are able to trace every product from the procurement of raw materials throughout the entire manufacturing process all the way to the product making its way into stores.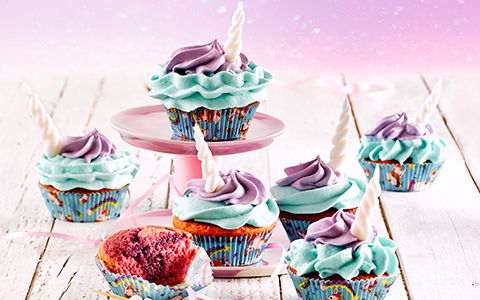 Guided by innovation
We are constantly working hard on the latest ideas and are always in search of new trends so we can offer you a new baking experience at home. We also want to make a statement by continuing to develop our existing products: good isn't good enough!
Our standards for high-quality baked goods and desserts develop with you.

Taking responsibility together
Our day-to-day activities are shaped by the core values of trust, responsibility and sustainability. As a family business with one eye on tradition, we also wish to share these with society. That's why we support local food banks and non-profit organisations that supply food to people in need.
We also work closely with local special education facilities. Our products are packed for retail in these organisations.